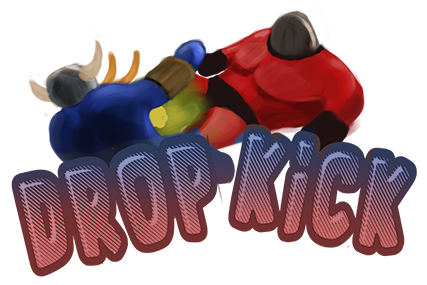 [Group 17] Dropkick
Unreal is a pain and fancy artsy stuff
---
For our third week there was less focus on programming and more focus on 3D and art.
There is a new character model, a flying robot that broadcast the game and a few fancy particle effects. Check out this link for the model! https://sketchfab.com/models/e79bd0e1ac1b429188adab38b33f7497
Our programmers spend their time on refining the core game play. And re-creating the prototype from past week but this time in Unreal Engine. This however failed miserably since no one was used to code for unreal. The result they achieved is a character that can move around and a rag-dolled mesh. Since they only wanted to spend only 2 hours on this they didn't get very far so that they could keep their focus on unity. At least they tried and kept their heads up high!.
Files
Group17DropKick_Unity.rar
11 MB
Mar 07, 2018