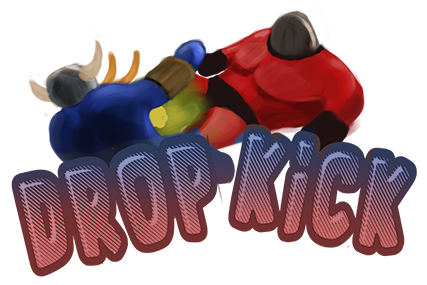 [Group 17] Dropkick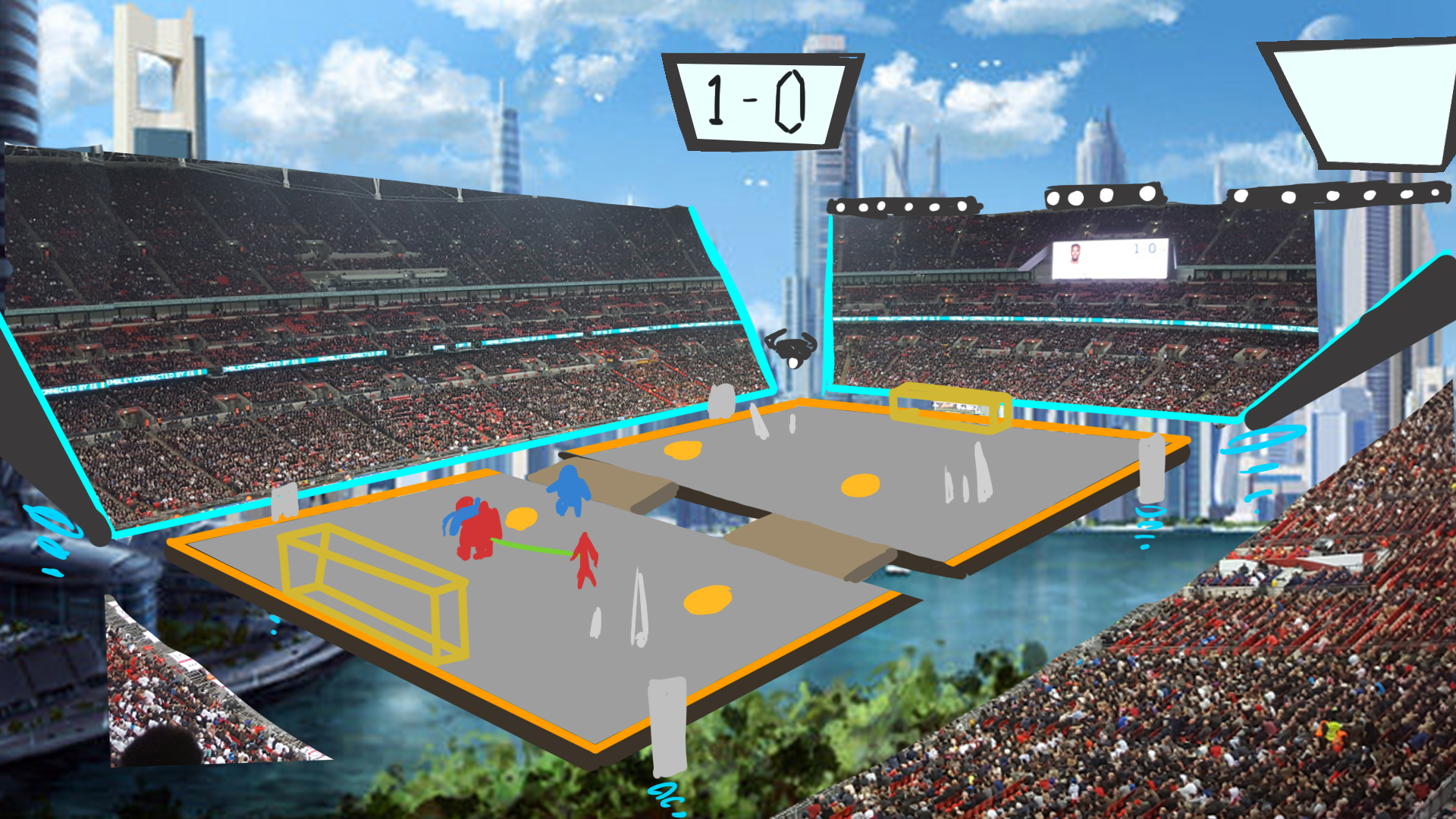 Week 2 of the process has finished and we now have a general idea of gameplay and design

We are now going into the first mulitplayer playtesting for prototyping purposes.
The next step will be testing how players interact with eachother and the environment.
A few testarenas have been designed to find out what is possible with the physics and objects we had in mind for the game.
We wanted to implement an elestic band between the layers but haven't succeeded in making this work yet.
Questions:
1. How can we make this game fun?
It's important that the game is already fun in its core and that it has a certain replayability
The fun factor in this game is largely dependent on interaction with others. Because of this we try to make the core mechanics interactive with players or
2. How do we balance art and programming?
Our group is comprised out of 3 artists and 2 programmers.
Because of this it is important that we find what is and is not possible to implement in the game.
3. Is the change from fighting to scoring fun and can we transition well?
When a player gets knocked out they will become a ragdoll which the opponents are able to score in the goal
This change in gameplay has effect on both the fighting, the map and the abilities.
The layout of the map can be sufficient for the fighting part but be too obstructive or easy for the scoring part
Through playtesting we want to find out how maplayout can accomodate this change.
4. How is it possible to make the rubberband between the players?
Until now the Rubberband has been acting on its own when connected between players, resulting in interesting and frantic sights.
Our programmers want to find ways to implement this feature without unsuspected behaviour.